10 of the Greatest Monster Truck Drivers in Texas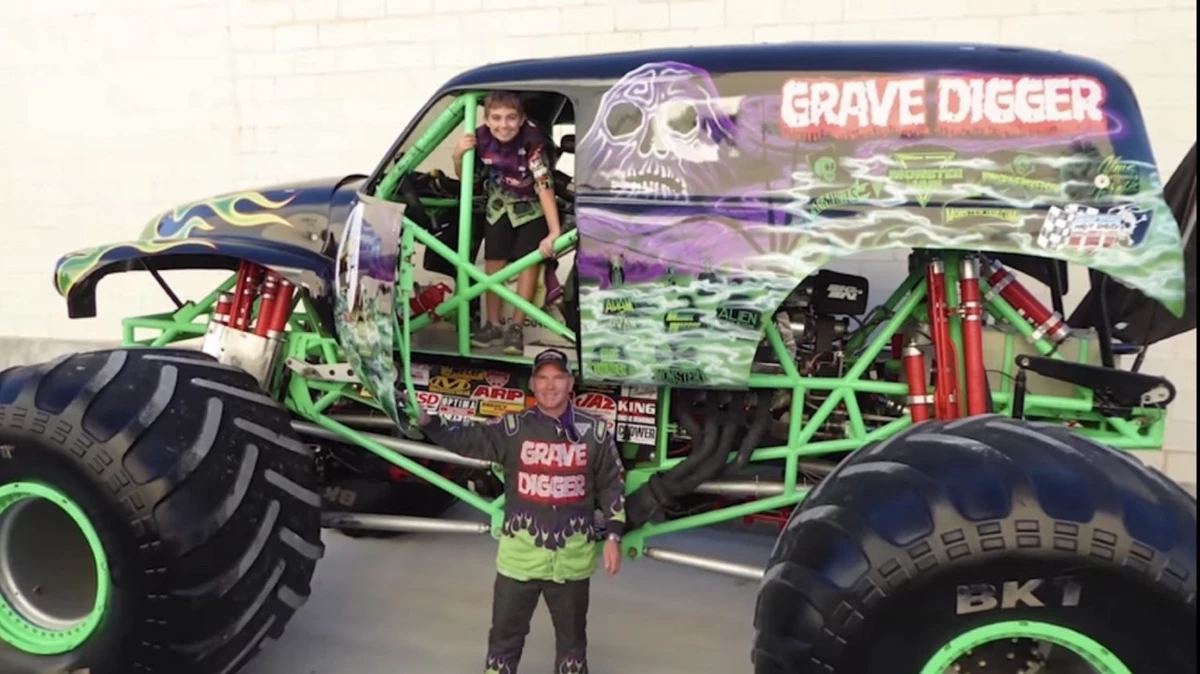 Everything is bigger in Texas; including our trucks. In the world of monster trucks, we have seen many drivers smash cars and fly high in their gigantic machines. But which ones were born in Texas?
Tristan England: Born in Paris, Tristan is currently active behind the wheel of the Earth Shaker monster truck. Since 2015, he has won at least 3 championships in Monster Jam (so far), including the 2017 Double Down Championship.
Linsey Reed: Speaking of active Monster Jam champions, Linsey Reed is a proud El Pasoan with 2 championships under her belt; which she won in 2019: the Double Down Championship and the World Freestyle Championship. She became one of the few monster truck drivers to win a championship at the World Finals.
Pablo Huffaker: Tomball's Pablo Huffaker may be retired now, but he left us with amazing memories driving trucks like Grave Digger, Black Smith, Captain's Curse among many others. He won the 2007 Monster Jam World Finals Freestyle Champion and the 2018 Monster Jam Lifetime Achievement Award for his 30-year racing career.
Lupe Soza: Lupe Soza de Banquette was one of the first Monster Jam champions (and one of the most popular Hispanic pilots too); he became the freestyle champion in the 2004 World Final 5. Although he did not join the Monster Jam Hall of Fame, he became one of the most respected riders.
Ron Nelson: Growing up in the 90s, I remember seeing a giant purple and green truck but it wasn't Grave Digger. This truck was Bustin' Loose driven by Ron Nelson of Conroe TX. Although he's not the flashiest driver, he's certainly given the crowd a show every time and he's still currently driving.
Scott Stephens: Any old school monster truck fan would remember Scott as the driver of King Krunch. Born in Montgomery County (The Woodlands), Scott raced from 1982-2001 and joined the Monster Truck Hall Of Fame in 2013.
colt stephens: Scott's son, Houston's Colt Stephens, is said to be following in his father's footsteps of becoming a monster truck driver and has been doing so since 2014. Currently, he became a color commentator in 2021, but that doesn't mean he won't take the flying. If he wants.
David Smith: After Scott stops driving the King Krunch Monster Truck, Spring's David Smith will drive the truck until 2010. He will make appearances at the World Finals from 2004 to 2009; offering us beautiful descents in freestyle.
Larry Cook: One of the original monster trucks at the time was called Texas Toy and belonged to Larry Cook of Corpus Cristi. He would own the truck until 2019 when he would sell it. Today, the Texas Toy monster truck has a new owner, Rocky Rhode, and they've posted videos of the restored truck, and back to its prime, on their YouTube page.
Jeff Dane: From Kileen, Jeff Dane drove the iconic monster truck of the 80s and 90s called King Kong. If you remember watching old-school monster truck racing, you might remember this iconic accident; the one where he destroyed a police car.
However, it's not just King Kong's legacy. Thanks to YouTube you can see many other times Jeff has had with his truck.
40 of the best musicians born in the Lone Star State
Texas has hosted a wide variety of musical genres; many musicians have become staples in rock, metal, pop, country, and more. Here are some of the greatest musicians to ever represent the state of Texas.