1st Base Runner is back with a stunning new EP and video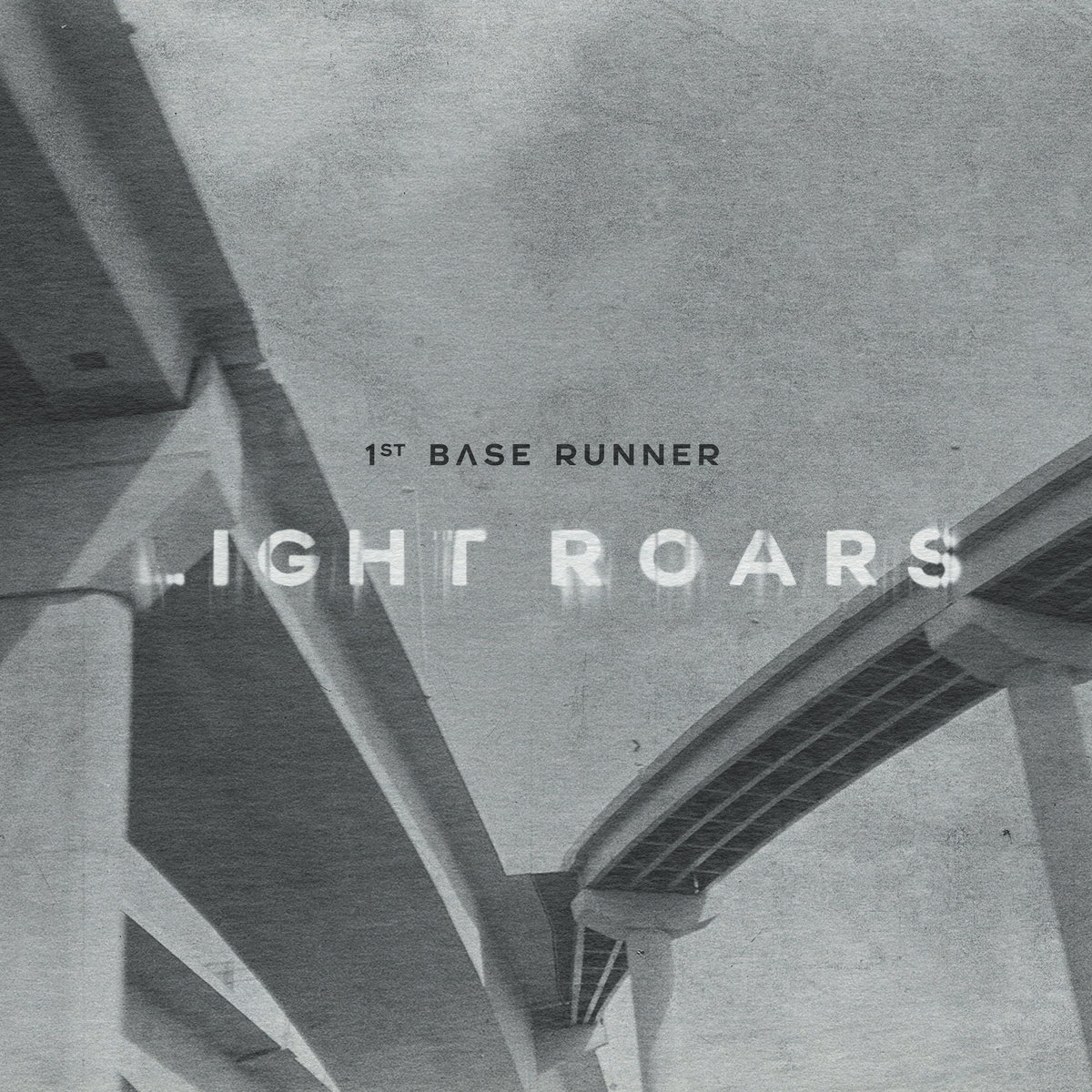 After following him for two years and through a number of version permutations, one thing we can tell YEDM about 1st Base Runner (Tim Husmann) is that he never ceases to amaze. Never skimping on quality, the Austin-based songwriter and producer has scoured many styles and subgenres, not to mention labels, release structures and distribution. Now set on his own Souvenir Sound imprint, his latest EP Light roars is still full of surprises, different styles and strong emotions.
1st Base Runner is one of those artists who can explore and experiment at will but still have a distinct base style, and that's definitely what we see on Light roars. Oscillating between a kind of grungy version of The Cure and Tom Waits post punk, with a healthy dose of creepy dream pop (think post-Crystal Castles Alice Glass), this EP packs shock after shock for fans while still being 1st Base Runner unflinchingly.
The aptly named EP's opener "In the Beginning" has an eerie, minimal opening before heavy, theatrical drums introduce that Cure nod with Fascination Street-style guitars and sound design. As always, the rough, heady vocals add a bit of grungy or Tom Waits to the mix, and the transition to the much more open and organic "Pushing Away", the Waits simile carries more weight for this particular EP. Post punk is heavy (triple pun!) With this track, the sound design is open and empty and even a little muted in the drums, although they still have that complexity to tie into the first song.
Yet another surprise comes with "Dead Wood," as some surf rock/psychobilly pops into the guitars and kind of creates a driftwood feel, especially as the track transitions from mostly minimal rock to more of a vibe. complete and more electronic sounds via well-placed synths and sound design. 1st Base Runner has a unique way of keeping EDM in their work, even when it's most acoustic and seemingly sonic, and both "Dead Wood" and its slightly pop-y successor "Give Up the End are great examples of that.
Light roars ends with the contemplative "Planter", for which 1st Base Runner once again teamed up with creative director Gilly Dent, famous, of course, for his work with Radiohead on the "King of Limbs" and worked on two other videos featuring Husmann, the animated masterpiece "Break Even," and the IMDB-worthy "Man Overboard." Following the track's acoustic-morph-electronic timeline, the video for "Planter" begins hyper-real, with grainy, black-and-white close-ups of Husmann. The shorts become increasingly distorted as the track progresses, however, moving with the emotion of the music and lyrics. The message seems to be about self-perception, making choices about who you want to be both in life and in the music industry, and the emotional weight that carries. The video really drives those points home with a startling, almost excruciating realism. A perfect visual representation of the track.
The brutality of 1st Base Runner's work always stands out, as does his skill with styling and production. Light roars is both a continuation of that brutality and an expansion of it into different styles and new sound design to connote even deeper and more complex feelings. Maybe it's because he feels more free to create whatever he wants with his own label and cast, or just the next step in what has already been a fascinating musical journey for this project, but in any case, Husmann's honesty and broadcast skills are again most important. surprises for its growing audience.
Light roars is available now and can be streamed on Spotify or purchased on Bandcamp or the Souvenir Sound website. For more 1st Base Runner videos, check out his YouTube channel.