Afropop in the world | Barbès in the woods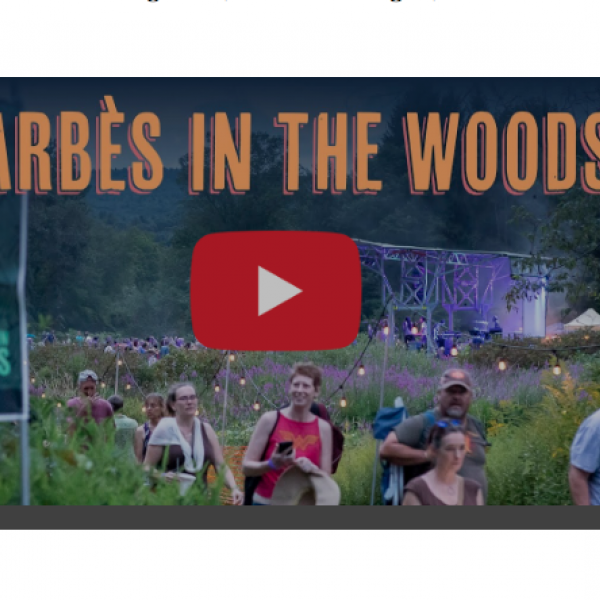 More information.
Barbés in the Woods returns this summer for its first post-pandemic edition on Saturday, August 21. The festival, now in its third year, brings the international and experimental sounds of Brooklyn's iconic concert hall Barbed in a bucolic outdoor setting in western Massachusetts. This year's festival features two US debuts and six local artists live from New York and the Berkshires.
Barbés in the Woods 2021 program:
?? Liraz → BEGINNING IN THE UNITED STATES. One of the most unlikely musical stories of the year – Israeli-Iranian singer Liraz's Zan project – is a love letter to Tehran from Tel Aviv. The actress turned musician put together her latest album from underground recordings sent by Iranian musicians (many of them women). Her retro-Persian electro-pop, deeply inspired by Googoosh and pre-revolutionary Iranian dance music, is written in Farsi and has amassed a huge fan base in Tehran – where women are still prohibited from performing in public. She has just been named Artist of the Year by Songlines.
?? Son Rompe Pera → BEGINNING IN THE UNITED STATES. From the outskirts of Mexico City, the Gama brothers reconfigured the folk Mexican marimba into an instrument unsuitable for cumbia-garage-punk. With worker roots and a musical intuition honed by playing for years with their father, the family group effortlessly oscillates between cha-cha-cha, psychobilly and cumbia.
?? Arooj Aftab. New York-based Pakistani singer, freshly bathed in media praise for her album Vulture prince (one of the best albums of 2021 by TIME, the Guardian and Pitchfork), will perform his Sufi-inspired and patinated compositions with members of his ensemble (including Gyan Riley and Darian Donovan Thomas). Co-presented with Antenna Cloud Farm.
?? BIGYUKI. At the forefront of the New York jazz scene, Masayuki Hirano's recent accolades include a tour with Kamasi Washington, an appearance with Ms. Lauryn Hill, and songwriting credits on Tribe's latest album Called Quest. The keyboardist's trio, heavy in the bass and incredibly difficult to categorize, occupy the grove stage for two sets throughout the day. Co-presented with Antenna Cloud Farm.
?? Kaleta & Super Yamba group are led by Afrobeat and Juju veteran Leon Ligan-Majek, aka Kaleta. The singer / guitarist from the Republic of Benin, a country in West Africa, lived his teenage life in Lagos, Nigeria, where Afrobeat was born. Kaleta's guitar chops have earned him decades of touring and recording with Fela Kuti, King Sunny Ade, Lauryn Hill and more. Kaleta has led the Brooklyn Super Yamba Band since 2017. Their debut album Medaho builds on the band's shared reverence for the raw, psychedelic sounds of '70s Afrobeat.
?? Los Cumpleanos Los Cumpleaños of New York play classics from the Cumbia era, Porro, Son Caribeño, Salsa Criolla and Bullerengue from Colombia with the energy of a downtown punk rock band bathed in a sea of ​​psychedelic new wave synths from tip and wild style retro organ sounds.
?? Granny Minch Mamie Minch is a staple of the New York acoustic blues scene. Listening to her sing and play is like unwrapping a time capsule of American music that has been stored in her 1930s National guitar for decades and filtered through a modern female sensibility. The latest version of Grandma Slow combustion is a collaboration with drummer / producer Dean Sharenow who sees his traditional influences expand, manifest and become deeper, more groovy, more funkies.
?? Berkshire Bateria The Berkshire Bateria Escola De Samba is made up of talented artists who include drummers, dancers, singers and melodic instrumentalists. The group performs a wide variety of music from Brazil, including hot samba rhythms and cool bossa nova jazz.