Credit card charges for review in January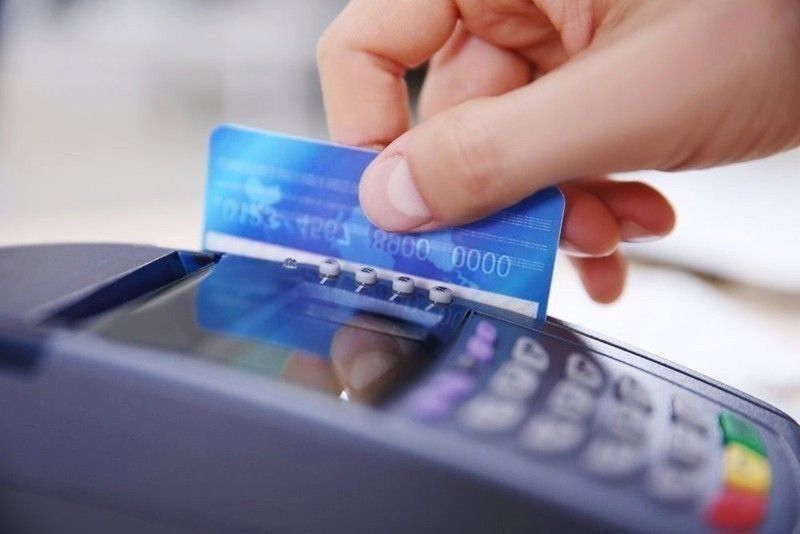 November 17, 2022 | 12:00 noon
MANILA, Philippines – Credit card issuers look forward to a review of the credit card transaction limit to be conducted by the Bangko Sentral ng Pilipinas (BSP) in January.
The Credit Card Association of the Philippines (CCAP) issued the statement after the BSP decided to keep the interest rate cap and fees on credit card transactions through the end of December before reviewing them again in January next year.
"CCAP recognizes the BSP's decision to maintain the current interest rate cap on credit cards. We trust and look forward to our regulator's comprehensive review by January 2023. The review had always taken into account the micro and macroeconomic factors relevant to the time, in particular the rising interest rates at the end of 2022," it said in a statement.
With the appeal letter sent to the BSP in September, CCAP is optimistic that the regulator has considered the factors affecting the entire credit card industry.
"During these pandemic years, the credit card industry has not only helped our members and everyone in the payments ecosystem, but also our compatriots in the Philippines. Even when we faced unprecedented challenges, we equally overcame those hurdles and built even more strength by helping each other in true Bayanihan spirit," said CCAP.
It noted that with the pandemic driving the rapid adoption of new virtual payment technologies among consumers, credit cards serve as an effective, secure and convenient means of payment that drives and contributes to the country's overall digitalization goal.
"With market-based tariffs, it will not only help increase competition in the industry, but also contribute to financial inclusion – all helping our Filipino consumers on the bottom line," said CCAP.
Consumers are expected to continue enjoying low interest rates and fees on their credit card transactions at least during the Christmas holidays after the central bank decided to keep the current cap in place until the end of the year.
"No big reason. Just the timing of the cap adjustment," BSP Governor Felipe Medalla previously told The STAR.
Medalla, chairman of the seven-member Monetary Board, had said the regulator was finally adjusting the interest rate cap and other fees after the BSP launched a series of aggressive rate hikes to tame inflation and stabilize the peso.
The interest rate cap of 2 percent per month and 24 percent per year on unpaid credit card balances was introduced in November 2020 to ease the burden on Filipino consumers amid the COVID-19 pandemic.
Before the cap was introduced during the height of the global health crisis, the annualized interest rate on credit card debt averaged 36 percent.
Likewise, the monthly surcharge that credit card issuers could charge for installment loans was retained at a maximum rate of one percent, as was the maximum processing fee of P200 per transaction when drawing on credit card cash advances.
The maximum rates and charges are reviewed by the BSP every six months and a new rate should apply in early November.