Enjoy one of the most beautiful voices around and nine other fantastic tracks in the RaW Sounds Today playlist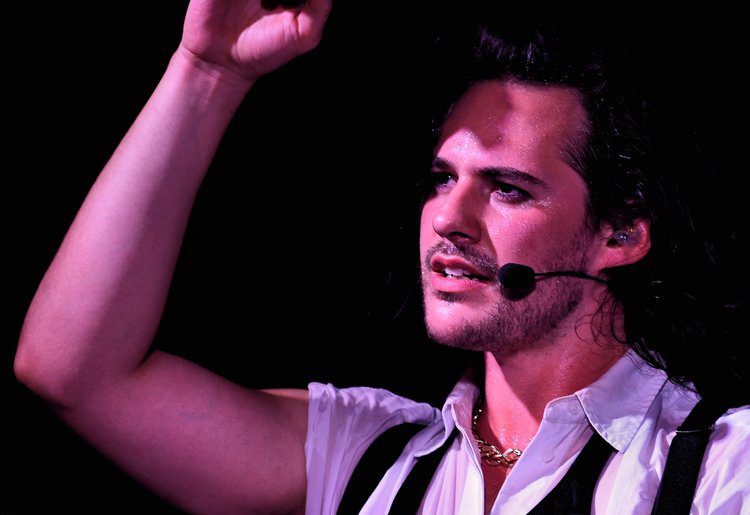 THERE IS nothing more beautiful than discovering an incredible singer with breathtaking talent.
And that's what we have this week with That Joe Payne.
He tops our playlist with a track from his debut album, and if that doesn't whet your appetite for the Wokingham Festival, what else will?
The RaW Sounds playlist is a great way to explore a wide range of brilliant artists, discover new music and keep dancing – be sure to bookmark the Spotify page.
To listen to this week's set, simply head over to https://bit.ly/rawsoundstoday and crank up the volume.
There is also a Facebook page and group chat that bands and music fans can access. You can search for RaW Sounds Today and it will appear.
This Joe Payne – At the End of the Tunnel
In 2019 Joe put on a wonderful set at the Wokingham Festival and since then he has gone from strength to strength with the release of his debut album, By Name.By Nature.
This year he will return to headline the Wokingham Music Club stage at the festival on Bank Holiday Monday in August with his solo set.
Joe is a brilliant live performer with one of the best voices around and his star is on the rise so this is one not to be missed – https://www.thatjoepayne.com/
A better life – A moment of nothing
This chill collective based on local music producer, musician, and songwriter Phil Daniels was in our Top 10 of 2021, and they recently released a brand new video about the track.
It is taken from their acclaimed debut album, Take A Deep Breath, released last year and it features guest vocals from Pete Rawcliffe.
It's a crazy world right now, so take a break, sit back, press play and relax on A Better Life – https://abetterlifemusic.com/
Focus – Sylvie
Exciting news that legendary rock band Focus will be headlining this year's Wokingham Festival on August Bank Holiday Monday 29th. This song is from their album Focus 3 and #4 on the UK Singles Chart – https://focustheband.co.uk/
The Go Go Cult – Town Called Sorrow
Club Velocity celebrated an impressive 19 years of happenings with a birthday party gig at the Rising Sun Arts Centre, Reading last week featuring these psychobilly punks – http://www.thegogocult.com/
Wishbone Ash – Sometimes the world
It is part of the band's classic album, Argus, and Martin Turner Ex-Wishbone Ash returns to Wokingham Music Club on April 1 to perform the album in its entirety, as well as their album Wishbone Four – https://www. martinturnermusic.com/
Rachel Redman – You Set Me Free
Rachel is a singer-songwriter from the area and she recently released this wonderful new single. It's another well crafted song with Rachel's distinctive country pop feel – https://www.facebook.com/rachelredmanmusic/
Third Lung – Laura
This is the band's first release of 2022, and they certainly show they can maintain the quality of their previous excellent singles. It's from their upcoming album, Gameplay. We look forward to this – http://thirdlungband.com/
OSP – Breathe
This is the debut single from Reading-based rap collective, OSP. They were live at the Readipop Festival launch party at Purple Turtle on March 19, with Brother Zulu and Hatty Taylor – https://www.facebook.com/ospmusicuk
Grandpa – About Him
Here's a new band from Bracknell with a single from their debut EP, Walk Around Me. The alt-rock quartet have a grungy shoegaze style covered in melodies – https://www.facebook.com/wearegrandad
Reliant – The Pain of Everything
They made our Top 10 of our Best of 2020 list and now they're back with a new single.
This is another powerful and uplifting indie rock anthem and it was recorded at Generation Studio in Maidenhead – https://www.facebook.com/WeAreReliant