Five great Yugoslavian synth-pop albums from the 1980s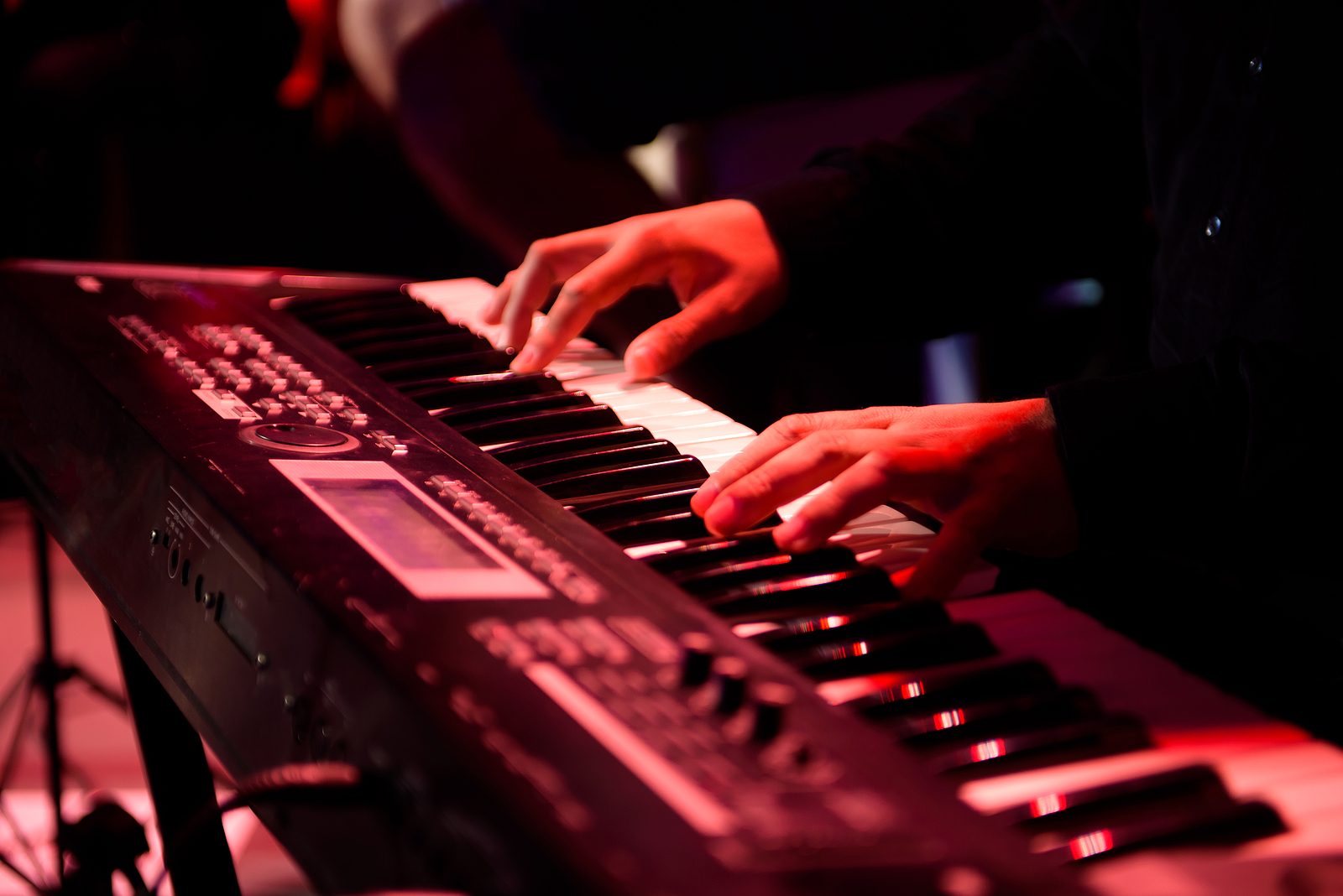 In the 1980s, before the emergence of turbo-folk – the syncretic musical genre that would eventually devour the Western Balkan music scene – Yugoslavia was a place very much in tune with the rest of the world. With the emergence of new wave, synth-pop and post-punk, Yugoslav musicians also jumped into the action.
Here are the top five albums of the time, a must-read for those interested in the music of the region and those who enjoy more contemporary synth-pop and synth-wave groups such as Molchat Doma from Belarus and Dlina Volny from Ukraine.
---
Dodirni mi kolena de Zana, 1982
Zana is one of the most typical and enduring pop-rock groups from Serbia. Formed in 1979, the group's first records are certified classics.
While the group has survived with various line-up changes over the years, fans and critics alike agree their best work comes before the departure of original singer Zana Nimani in 1984.
Their 1982 album Dodirni mi kolena (Serbian for Touch my knees) is widely regarded as the best of the time. It is a typical new wave record of the time, mixing rock influences with the new possibilities offered by synthesizers. Coupled with Nimani's distinctive vocals and assured delivery, this is an airy and fun album full of love songs that will become lasting hits for the band.
Notably, most of the songwriting duties fall on Marina Tucaković. Originally a member of the group, Tucaković resigned when Dodirni mi kolena was recorded, but remained the group's lyricist. Tucaković would later become the power behind the throne popular Serbian music, writing verses for rock, pop and turbo-folk groups and setting a musical era for the country.
It is precisely Tucaković's excellent songwriting that elevates Dodirni mi kolena and it's the title song to the status of one of the best pop records ever to come from Yugoslavia.
Highlights: Dodirni mi kolena, Majstor za poljubce
---
Videosex by Videosex, 1984
Slovenian Videosex is more than a provocative name (the name comes as no surprise, coming from Dejan Knez, member of the provocateurs of Ljubljana Laibach).
Their first album in 1984 remains an eternal classic of Yugoslav music, as appreciated today as it was at the time of its recording.
Videosex embraces the synth-pop style, but their debut is an eclectic and uneven race featuring high and moody concept. Detektivska prayed alongside lesbian love anthem Ana and the punk rock ballad Kako bih voleo da si tu.
During their brief career (they split in 1992), the band released three more LPs, but their debut album remained their best known and most beloved work.
Highlights: Detektivska priča, Ana
---
Bastion by Bastion, 1984
When Bastion emerged on the Macedonian music scene in 1984 with their self-titled debut album, they were quickly hailed by the music press as "the electropop sensation of Macedonia".
The unique collaboration between singer and actress Ana Kostovska, composer and musician Kiril Džajkovski, bassist Ljubomir Stojsavljević and director Milčo Mančevski will prove short-lived as the band has only recorded one record.
Originally released by state label PGP-RTB, the album unfortunately quickly rolled out of production, making it for years one of the most sought-after and valuable records in the Balkan region. Westerners. Fortunately, he was brought back from obscurity by the London-based ACC records in 2018.
They called it "one of the freshest and most surprising records to ever come out in Eastern Europe". And they were right.
Bastion is the most artistic of the group, as bubblegum pop combines with dark electronic landscapes in a way that still rings true today.
Bastion's eponymous album is available for purchase on Band Camp.
Highlights: Hollywood, Mister Kompleks
---
Belgrade Remek Depot, 1982
If the previous entries on this list were a bit poppy and airy, that can't be said of Beograd whose dark, downcast approach to synth-pop is inspired by Kraftwerk and Ultravox.
When Remek deposit was first released, he spent 12 weeks on the legendary rock magazine Džuboks list of the ten best albums.
But the band itself proved to be short-lived, as it disbanded only a few months after the debut album, with most of the members joining other new wave bands of the time.
Although he only made one album (not counting the reunion of 2015 Pola-pola) Belgrade made its mark on the Yugoslav and Serbian music scene, later influencing new wave and synth-pop groups.
For fans of today's synth-wave bands with a darker sound like Molchat Doma, that of Belgrade Remek deposit will be a familiar sound.
Strong points: Opasne igre, Kontrolori
---
Ja sam lažljiva by Denis & Denis, 1985
Last but not least is the Rijeka-founded Denis & Denis electropop group, by far the most commercially successful of the group.
Between 1984 and 1988, the duo – consisting of Davor Tolja and singer Marina Perazić – dominated the airwaves and the charts, becoming a legitimate pop phenomenon in their native Croatia and throughout Yugoslavia.
Perazić herself achieved sex symbol status virtually overnight, in large part thanks to the steamy clip accompanying the Soba 23 single which shocked as much as titillated the public. "Yugoslavia's first soft porn," critics and admirers said.
But Denis & Denis has more depth than just glitzy production and sex appeal.
Over the course of three studio albums that came out before the duo broke up, Denis & Denis developed a friendly yet refined musical style for radio that could rival what Western electropop groups were producing.
In the process, they became electronic music pioneers in the pop space, becoming synonymous with style for the general public who did not frequent clubs where people like Belgrade or Sex videos would like to play.
Thanks to the high production values ​​and innovative sound, Denis & Denis sound as engaging and fun today as they were almost 30 years ago and are periodically rediscovered by new generations of electronic music fans of the region.
While Ja sam lažljiva might be the band's best studio album, the best way to hear them today is through the 1995 compilation Tvog kompjutera program which is a selection without filling of all the killers of the catalog of three albums of the group.
Strong points: All the compilation> Program tvog kompjutera>, but also Ja sam lažljiva, Soba 23, Voli me još ovu noć.
---
---
Unlike many news and information platforms, Emerging europe is free to read, and always will be. There is no paywall here. We are independent, we are not affiliated with or represent any political party or business organization. We want the best for emerging Europe, no more and no less. Your support will help us continue to spread awareness of this incredible region.
You can contribute here. Thank you.