Focus on Focus, with a little help from Sylvia, in this week's RaW Sounds playlist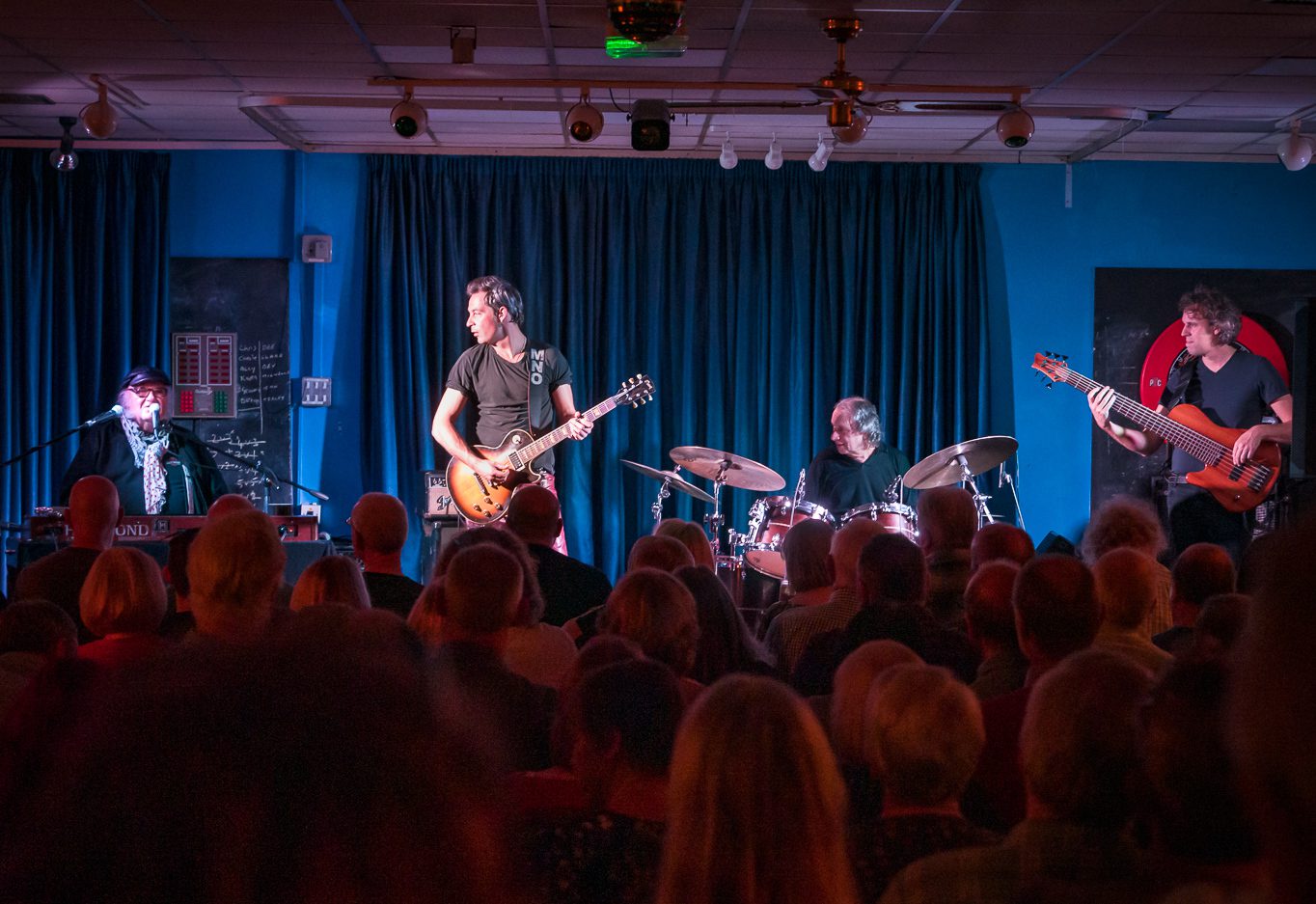 WE ARE really excited about the line-up for this year's Wokingham Festival, there really is something for everyone.
And one group we are delighted to welcome is Focus.
This week we're focusing on one of their most popular songs – we're sure you'll like it too.
It's just one of 10 tracks on our RaW Sounds playlist, a great way to explore a wide range of brilliant artists, discover new music and keep dancing – be sure to put the music on. Bookmarked Spotify page.
To listen to this week's set, simply head over to https://bit.ly/rawsoundstoday and crank up the volume.
There is also a Facebook page and group chat that bands and music fans can access. You can search for RaW Sounds Today and it will appear.
Focus – Sylvie
Exciting news that legendary rock band Focus will headline Wokingham Festival this year. The band, who recently celebrated their 50th anniversary, played a brilliant set at Wokingham Music Club in 2018 to a sold-out crowd, so we can't wait for them to return to the area for day three of this year's festival on August holiday. Monday August 29.
This song is from their album Focus 3 and when released as a single it reached number four on the UK Singles Chart – https://focustheband.co.uk/
The Go Go Cult – Town Called Sorrow
Club Velocity are celebrating an impressive 19 years of happenings with a birthday party concert at the Rising Sun Arts Centre, Reading on Friday 25th March. The concert features Abrasive Trees, This and headliners The Go Go Cult.
Check out this awesome song by these headlining psychobilly punks from their latest EP, Tarantula, and rock along to the show.
We hear that there will also be cake. Three bands and a cake. What more could you want? – http://www.thegogocult.com/
Wishbone Ash – Sometimes the world
It is part of the band's classic album, Argus, and Martin Turner Ex-Wishbone Ash returns to Wokingham Music Club on Friday April 1 to perform the album in its entirety, as well as their Wishbone Four album – https://www .martinturnermusic .com/
Rachel Redman – You Set Me Free
Rachel is a singer-songwriter from the area and she recently released this wonderful new single. It's another well crafted song with Rachel's distinctive country pop feel – https://www.facebook.com/rachelredmanmusic/
Third Lung – Laura
This is the band's first release of 2022 and they certainly show that they can maintain the quality of their previous excellent singles. It's from their upcoming album, Gameplay. We are looking forward to this. – http://thirdlungband.com/
OSP – Breathe
This is the debut single from Reading-based rap collective, OSP. They were live at the Readipop Festival launch party at Purple Turtle on March 19, with Brother Zulu and Hatty Taylor – https://www.facebook.com/ospmusicuk
My Darling Clementine – I lost you
This duo have become part of the country and American landscape with their wonderful songs and live shows and they visited the area to play Wokingham Music Club on March 18 – https://mydarlingclementinemusic.co.uk/
Grandpa – About Him
Here's a new band from Bracknell with a single from their debut EP, 'Walk Around Me'. The alternative rock quartet has a grungy shoegaze style covered in melodies – https://www.facebook.com/wearegrandad
Reliant – The Pain of Everything
They made our Top 10 of our Best of 2020 list and now they're back with a new single. This is another powerful and uplifting indie rock anthem and it was recorded at Generation Studio in Maidenhead – https://www.facebook.com/WeAreReliant
Steve Anderson – Coda
Steve from The Room has just released his solo album, Journeyman's Progress – Part One which is a wonderful instrumental album showcasing Steve's skills as a guitarist and musician – https://journeymansprogress.co.uk/