From New Therapies to Cost Savings: Five Facts About Biosimilars | The switch to biosimilars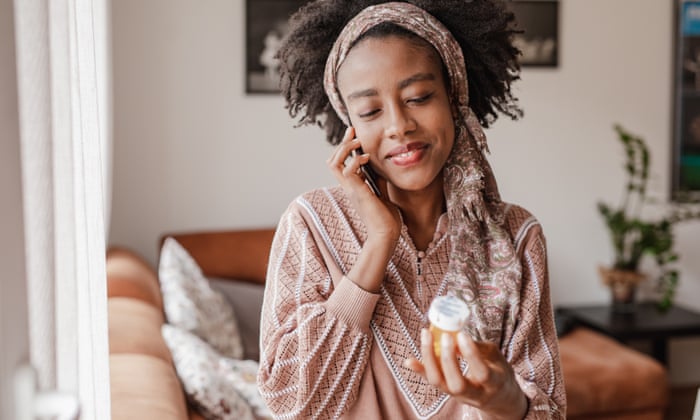 Biological drugs play a critical role in the treatment of many major diseases and disorders, but with patent protection for many well-known products expiring, new versions of biosimilars could revolutionize healthcare systems around the world.
What is a biosimilar drug?
Biological medicines, sometimes called biologics, are used to treat chronic conditions such as rheumatoid arthritis, inflammatory bowel disease (IBD), cancer, psoriasis, and multiple sclerosis, among others. They contain active ingredients from biological sources (often proteins) from living cells or organisms and are processed into medicine using biotechnological processes.
After the patents and the exclusivity periods for these drugs have expired, newer versions can be developed and distributed using the original drug as a template, the so-called "reference drug". But while a "generic" is an identical replica of a reference drug, such as B. A supermarket-bought ibuprofen, which is a generic version of Nurofen, are very similar to biosimilars, but may have some variations. This is because biological drugs are developed from living organisms, the complexity of which makes it impossible for manufacturers to create identical versions, even with different reference drug lots.
These medicines are completely legal and there has been no evidence that differences between the biosimilar and the reference medicine affect its quality, safety or effectiveness. In 2005, the European Medical Agency pioneered the regulation of biosimilars and has since had a robust set of Guidelines to compare biosimilars with the reference product. The use of biosimilars in the UK, like all medicines, requires approval and authorization and includes quality studies, non-clinical studies and human clinical studies.
Why are they important?
Biological drugs are among the most expensive drugs currently available on the world market. When a new drug is developed, it is subject to a patent period that allows the manufacturer to cover the cost of its research and development. This increases the starting price of new drugs and often creates a barrier to patient access, even though many biological drugs are able to treat diseases that were previously untreatable.
Biosimilars, on the other hand, reduce costs for consumers and bring more competition to the market. While these drugs may not offer as much price reduction as traditional generic drugs, they are still more affordable than the reference drug. This means that they are more accessible to patients while expanding treatment options for many health systems around the world.
As more biosimilar options become available to medical services, it is likely that more patients with existing biologic drugs will be given the option to switch to alternative versions in the future. If a patient is switched from a biological drug to a biosimilar version (which is always done in consultation with a doctor), they are unlikely to notice a difference, as their body should respond in the same way to the alternative drug.
What impact will they have on the healthcare industry?
In the coming years, the market for biological drugs will become increasingly complex as patent protection for many products has either expired or will expire in the near future and more biosimilar versions are available for purchase. According to NHS England: "Biological medicines are currently the largest area of ​​cost and cost growth in the NHS medicines budget." Until recently, "six of the top 10 medicines prescribed in NHS hospitals" were biological products. Switching patients from an established biological drug to a biosimilar version could save the NHS hundreds of millions of pounds a year.
This means that healthcare providers will have to adapt to the availability of new drugs. The NHS has made it clear that it will support the appropriate use of the highest quality biological medicines, including biosimilars, which will lead to more competition in developing low-cost treatments and patient access to new and innovative medicines. An example of the latter is the use of Zolgensma in the treatment of spinal muscular atrophy.
Which biosimilar drugs are currently available?
Biosimilars have been used to treat a range of diseases and conditions for more than 14 years. Most recently, these include Herzuma, Trazimera and Ontruzant, biosimilar versions of the biological drug trastuzumab, which is a targeted drug used to treat breast and stomach cancer. Then there is Truxima, a biosimilar version of rituximab that is widely used to treat chronic lymphocytic leukemia and non-Hodgkin lymphoma. Since 2015 the NHS also offers Abasaglar. on, a biosimilar to Lantus (insulin glargine) that is used to treat diabetes.
In June 2021 the National Institute for Health and Care Excellence (Nice) approved the use new biological medicines to treat moderate rheumatoid arthritis, including biosimilars for adalimumab, etanercept and infliximab. Patients with severe to moderate rheumatoid arthritis can now be treated with biosimilars, compared to previously only severe patients. This is a particularly significant development as it offers new treatment options for patients who have not responded well to intensive therapy with traditional disease-modifying anti-inflammatory drugs. Early and timely biological treatment of the patient can prevent irreversible joint damage.
Etanercept biosimilar has reached an important milestone – Etanercept is the most widely prescribed biological for rheumatoid arthritis and its biosimilar version is now prescribed more than the reference medicine in the UK and European Union. In addition, the biosimilars for adalimumab and infliximab can also be used to treat a number of other inflammatory diseases such as Crohn's disease, ulcerative colitis and psoriasis.
Why aren't biosimilars better known?
When the first biosimilars hit the market about 14 years ago, many regulators and clinicians were unsure of their effectiveness and safety. This meant they did not initially receive widespread attention outside of the medical community. Since then, regulators and industry practitioners have worked hard to train healthcare professionals, including nurses, and this has raised awareness of their potential. Confidence in these drugs has grown steadily over the past five years, leading to a better understanding and appreciation of the therapeutic capabilities and cost benefits of biosimilars.
To learn more about biosimilars and their potential to transform the way biological therapies are delivered to patients, visit Samsung Bioepis