Guitarist Says PsychoBilly's Sound is Important to the Band's Success | Mail from Pikes Peak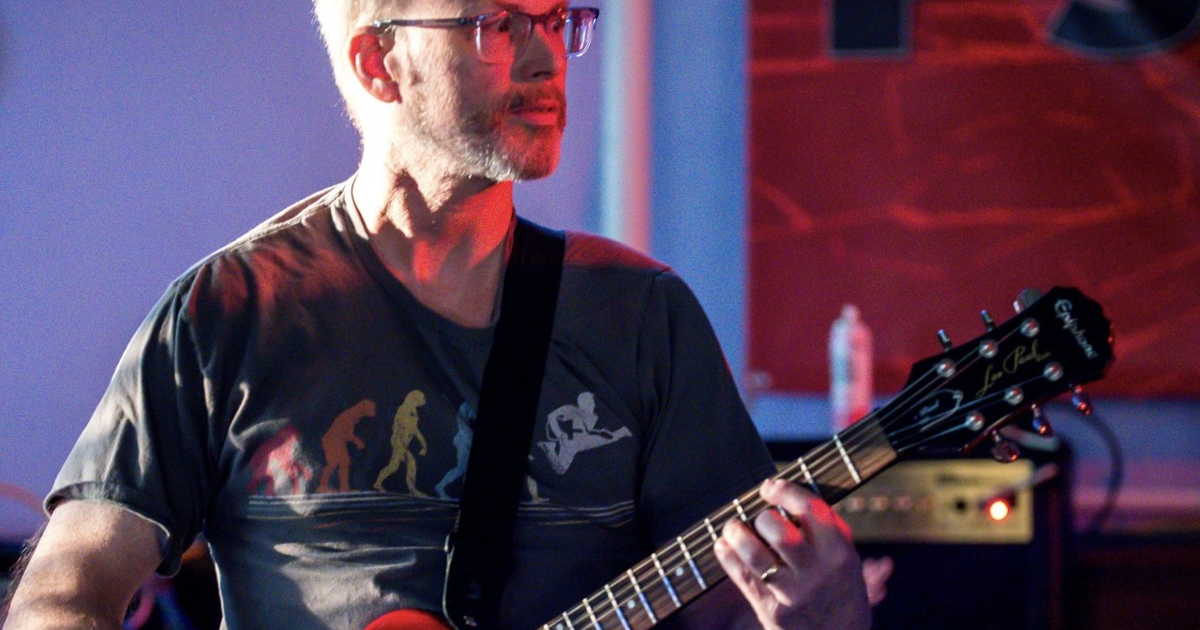 MONUMENT • Playing guitar is nothing new for Monument's Tom Mallon, but performing with the band PsychoBilly seems to continually keep the audience on their toes.
Mallon is no stranger to guitar performances in a rock and blues band. With a musical career that spanned New England and points along the East Coast, eventually ending up in the Colorado Springs area, the California-born musician plays for the Colorado Springs-based blues rock band .
PsychoBilly is made up of founding members Lou Layton, vocals and guitar, and Justin Keys, bass guitar, along with Rob Lopez, guitar and vocals, and Kevin Green, drums and vocals. Mallon auditioned for the group last September when he was an existing member of Double Tap, and was asked to join.
"They're a very professional bunch of guys who want the music to be as tight and sound as good as possible, so people know they're dealing with a band that will go far in the music industry," he said. Mallon said. "People seem to really like the music and dance every chance they get, so we all feel like we're doing it right."
While PsychoBilly has original music slated for this fall, recorded at their studio in Colorado Springs, the band has another performance coming Oct. 1 at Sunshine Studios in Colorado Springs, where they will open for the Kentucky Head Hunters.
Previously, PsychoBilly opened for Buckcherry, Puddle of Mudd, Saving Abel and ex-Dokken guitarist George Lynch.
With the band's sound being of the utmost importance, Mallon said he was lucky to have a sixth member of sorts, Shawn Kalbliesh, serving as sound engineer.
"Our front-end sound is hugely important, but in doing the performance, we're really trying to get the audience to participate in the music," Mallon said. "We want a crowd that's happy and dancing or with fists in the air swaying to the beat of the music."
With the amount of quality musical acts in the Pikes Peak area, Mallon said PsychoBilly is unique because he has the ability to play many different styles while adding his own touch based on rock, blues and jazz. . Mallon studied jazz performance at the University of Maine and with Dennis Sandoli in Philadelphia in the 1980s.
"All of the members grew up in different parts of the United States, which brings varied perspectives to the music and to the interaction with the audience," Mallon said.
Layton was born in Louisiana and raised in Arkansas, while Keys is from Texas. Lopez grew up in Southern California and Green was born in Louisiana.
Although PsychoBilly has found great success so far, bigger goals are on the horizon with the recording and release of their next original music. Marketing their original works via social media and a desire to tour in support of their music will be key to taking the next step for the blues/rock band.
"We plan to do bigger venues and start moving into Denver and beyond," Mallon said. "We will be recording new original music in our studio in late fall with hopes of releasing it and other live shows this spring of 2023."
In addition to the upcoming opening act for the Kentucky Head Hunters on October 1, PsychoBilly is booked for corporate events and private parties in the weeks and months ahead, as well as an appearance at Prost Brewery. September 24 at Highlands Ranch and Harley Davidson. Bike Night on October 7 on North Nevada Avenue in Colorado Springs.