Kurt Cobain's 1989 Shattered Guitar Just Sold For Nearly $500,000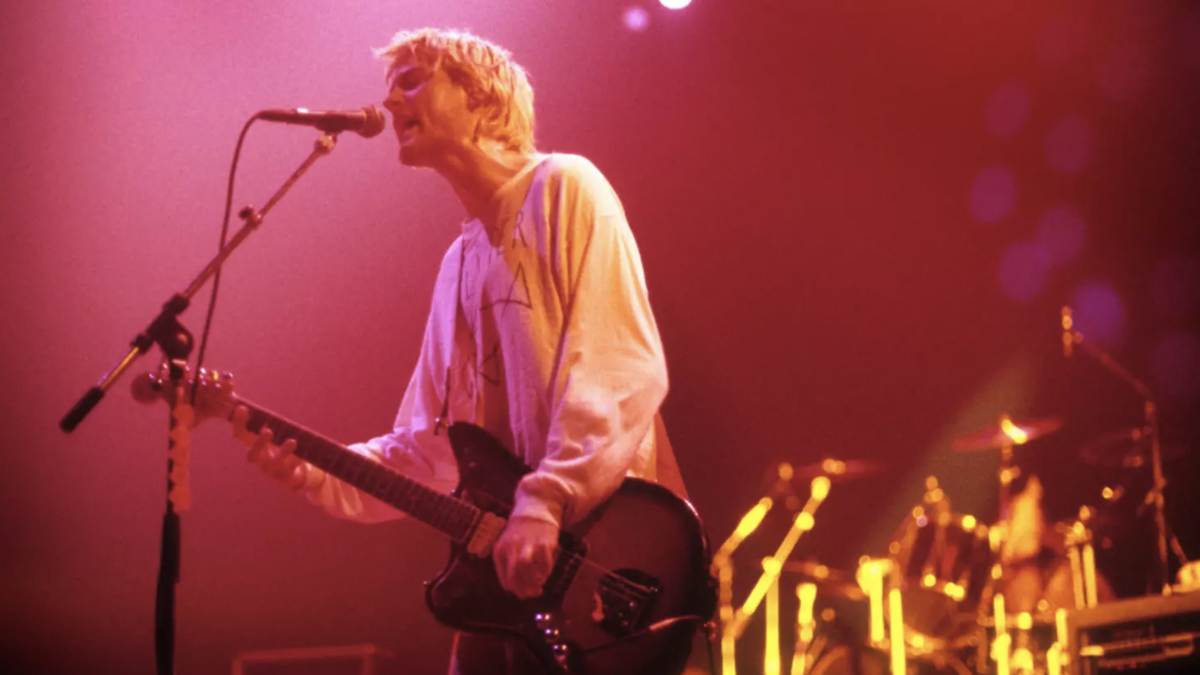 Vintage guitars aren't cheap, but vintage guitars broken into pieces by kurt cobain might as well be fine art.
A 1973 Fender Mustang that was damaged beyond repair during a 1989 Nirvana show just sold at auction for the staggering sum of $486,400.
(For reference, an intact example of the guitar [which was produced by Fender from 1969 – '73] typically sells for between $2,500 and $8,500.)
The guitar in question is believed to have only been played by Cobain at two Nirvana shows before meeting its fate in Wilkinsburg, Pennsylvania on July 9, 1989, in a gratuitous display of punk rock fury. Nirvana was on tour at the time in support of their debut album, Bleach.
It is believed to be one of the first guitars Cobain ever broke on stage.
The mangled Mustang isn't the only broken Cobain guitar up for sale for a boatload of cash. A pair of Stratocasters that the leader destroyed in 1992 sold for around $150,000 in total in 2020. A Univox that Cobain destroyed in 1989, just four days after the aforementioned Mustang hit, fetched $56,250 at an auction in 2016.
This Univox plays an important role in Mustang history, because after Cobain broke this guitar, he was left with no working guitars and no money to buy a new one before a show in Boston on July 15, 1989. Cobain played the show without a guitar at all (his parts were handled by Nirvana's second guitarist Jason Everman).
While in Boston, Cobain traded the broken Mustang to a friend Sluggo Cawley for a dented but repairable Gibson SG.
Cawley recalled (via Innocent Words) that Cobain thought he could fix the SG "and break it later." Cawley had no intention of trying to fix either guitar; he only wanted something to hang on his wall where the SG had been, so he accepted Cobain's proposal.
As a thank you for the deal, Cobain autographed the broken guitar, adding the message "Yo Sluggo, thanks for the trade, if it's illegal to rock and roll, then throw my ass in jail, Nirvana ".
Although it may seem anathema to drop nearly half a million dollars on a broken guitar, an icon and playable Martin acoustic-electric guitar that Cobain used during the iconic Nirvana MTV unplugged set in 1994 sold in 2020 for a record $6,010,000.