Limerick produces great music in devastating year for the nightlife economy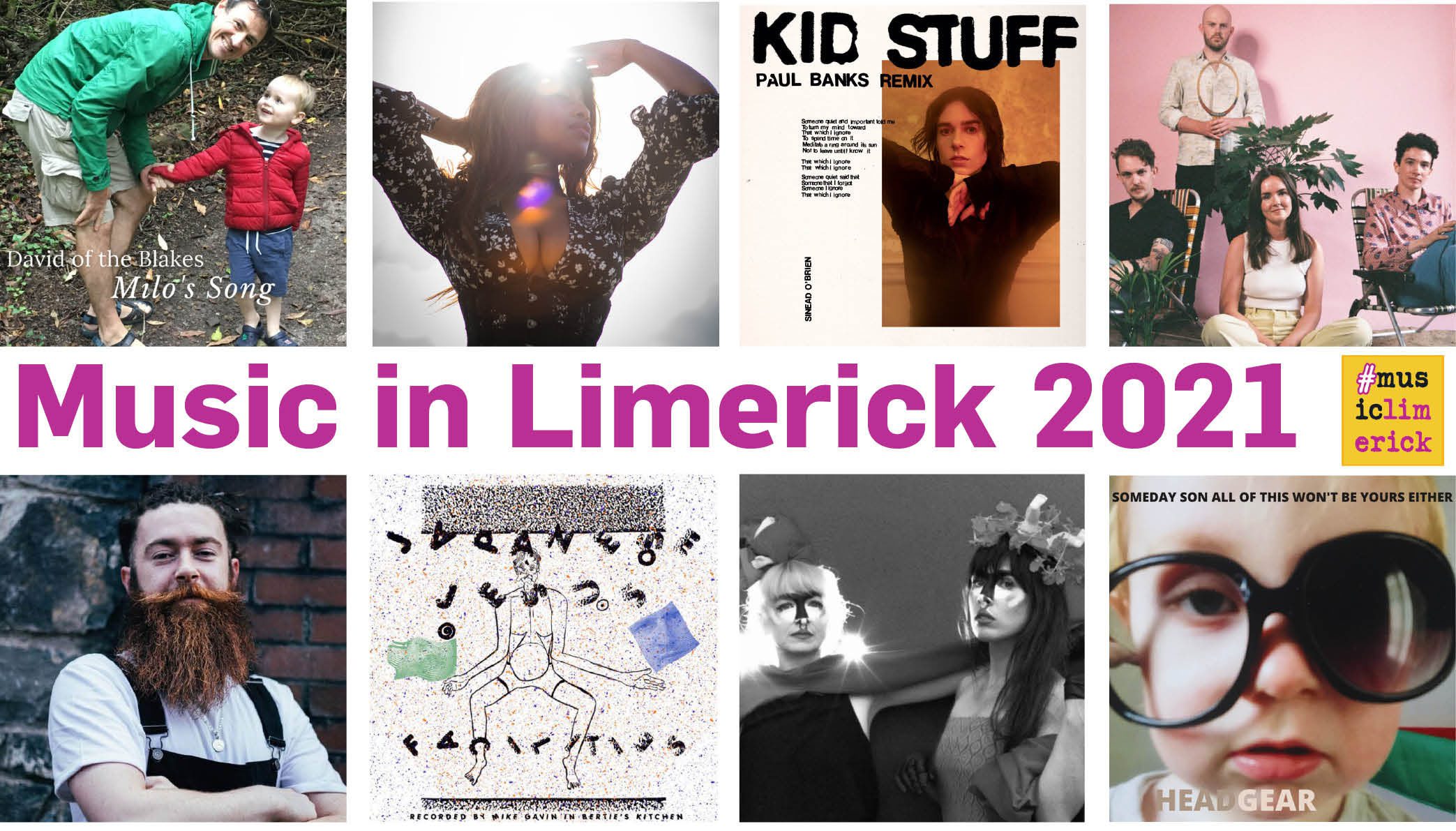 2021 started off with a wave of optimism that vaccines would be the golden ticket to live music and touring artists from Limerick. An abundantly cautious return to live musical events and some state-funded concerts towards the end of the summer raised hopes that, along with the many developments by venues being put in place to make concerts as safe as possible , we were on the way back to normalcy.
Sadly, it didn't, a targeted lockdown of the nighttime economy in December dealt a fatal blow to an industry that had not even risen, prompting more concert cancellations and rescheduling of events.
Through it all, the musicians of Limerick continued to create and produce great new music in 2021, even as recording budgets were seriously depleted by the lack of opportunities to perform live shows.
The songs listed here are in no particular order and all have links to websites to directly support Limerick artists. The tracks can be streamed on a new mixtape on Spotify called MusicLimerick – New Music Favorites.
Hermitage Green
Track: I have to give
THE band released a new album this year called Hi Generation. The record is a collection of catchy folk-pop songs that will serve to further enhance their reputation live and to thousands of people singing their songs in unison in Docklands in June 2022.
www.hermitagegreen.com/

Denise chaila
Track: 061
DENISE's single 061 celebrates Limerick City in exquisite style with a gorgeous video featuring cameos from the city's music makers and shapers and in turn MTV taught the world the Limerick area code, giving the wonderful video of the regular tours.
061 was featured in its surprise release of a new EP at the end of November titled It's A Mixtape. Denise described the release of five tracks as a tapestry of "anger, despair, hope, cynicism, defiance, boastful faith and silent pain."
https: //denisechaila.bandcamp.com /

windings
Track: Apocrypha
LIMERICK indie stalwarts coils released their new album entitled Focus on the Past 5 in November on the famous Out On A Limb label which has had a long relationship with the band since the release of Steve Ryan's groundbreaking duo, Givamanakick.
Focus on the Past 5 was recorded by Daniel Fox (Girlband) at Sonic Studios and the songs and lyrical themes evolved during the lockdown.
"This album is a deep dive into the half-memorized truths of youth, of confusion and doubt, of uncertainty and fear, of the perception and resigned acceptance of the inevitability of the end of the world. time, but also an awareness of the place and to remind ourselves to comfort ourselves in the familiar. "
https://windings.bandcamp.com/

Anna's anchor
Slope: Shannon Bridge
LIMERICK's label Out On A Limb released Anna's Anchor's album A Glorious Ruction in April. The concept album reflects a story of self-doubt and uncertainty on the banks of the River Shannon.
The album is an interactive work of art in which each song is synchronized with the well-worn 'Three Bridges' promenade around downtown Limerick, using the landscape and landmarks of the river as a sound canvas.
https: //annasanchor.bandcamp.com /

Story of the TA
Track: Brave

TARA and Anna (ex-We Should Be Dead) make great indie-electro-pop with irresistible melodies. Braving is another important step in this musical adventure.
And that's not all, the girls just released a remix of last year's single 'Lifting You Higher'. Mixed by Dublin DJ Steady State (aka Eric Whelan), it adds a slow, soaring techno groove to their indie floorfiller.
https: //tanarrative.bandcamp.com /

Laura duff
Track: Good form
After twelve busy months gaining positive press for her singles such as "Wayside" and "Good Form," Laura's hearty cuts of alternative pop resulted in a four-track EP titled "Heavy Summer." It was recorded and produced by Christian Best of Monique Studios, Midleton Co. Cork, and mastered by Richard Dowling of Wav Mastering, Limerick.
https://lauraduff.bandcamp.com

Dylan Flynn and the dead poets
Track: everything will be fine
Dylan Flynn and The Dead Poets released a steady stream of singles in 2021 on the BitDepth label. Speaking on the track 'Everything Will Be OK', Dylan said, "This track is the first track we have ever released that was not played live first. I think it allowed us to experiment with new ideas in production, which overall led to us creating a new sound.

Post Punk Podge
Track: Panic prevention
'Euphoric Recall' is the new album from the techno-rockers of Limerick Post Punk Podge & The Technohippies. Panic Prevention is a resilience-building hymn to overcome anxiety and panic attacks.
postpunkpodge and technohippies.bandcamp.com

Japanese jesus
Track: Facilities
LIMERICK's Japanese duo Jesus released two stunning singles this summer.
"Facilities" is an absolute banger and comes with an awesome video created and edited by Tom Brewins. Both tracks were recorded by Mike Gavin (Windings) at their West Limerick studio.
jesus-japanese.bandcamp.com /

Jayne
Slope: La Côte

SINGER / songwriter JaYne wrote her lush new single 'The Coast' with Limerick jazz guitarist Paddy Shanahan and was produced by Ben Wanders.
In addition to her solo work, JaYne (Jane Fraser) leads indie / soul group Eve's Record Box and hosts a weekly jazz / world music radio show on lccr.ie called The Record Box.
jaynemusic.bandcamp.com/

Hazey Mist
Track: came out of the bank
Hazey released her new album 'Epitome' in September. The 11-track recording features guest vocals from Seán O'Meara and Denise Chaila.
Produced by Danny Lanham, 'Epitome' delivers on the promise made on Limerick rapper 'Pepé Le Pew' previous experimental single 'Pepé Le Pew' with the duo using live instrumentals as the foundation for Hazey's unfilled flow.
hazey-haze.bandcamp.com

Ra Gerra with Murli
Track: Terrified
RAP / R & B duo ELECTRONIC Ra Gerra is a collaborative project featuring electronic musician / producer Kobina and Limerick rapper / singer MuRli. Their album New Vessels was released in July.
ragerramusic.bandcamp.com/

Strange boy
Track: Pending
In April, Limerick rapper Strange Boy shared "Waiting," the track that announced his debut album Holy / Unholy later that summer. The record features rap / speak word on a traditional Irish music berock. In an exciting new way to express his poetry, Strange Boy paints a vivid picture of the raw truth of the country's youth in the single 'Waiting'.
strangeboytheweirdo.bandcamp.com /

Sinead o'brien
Track: Tricks for children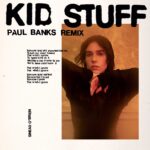 POET / VOCALIST Sinead O'Brien is originally from Limerick and now releases music with his London based band on Chess Club Records. Kid Stuff is the purest and most succinct expression to date of their cool indie sound.
https://spoti.fi/2JtqV4r

FIGR
Track: Long Gone
Along with Limerick singer Niamh Hinchy FIGR released a dreamy indie-pop track called "Long Gone". FIGR is Darragh Griffin (Hermitage Green) The self-produced multi-instrumentalist launched FIGR, a solo project in which he wrote, recorded and produced all tracks from his EP titled "Go FIGR"
figr.bandcamp.com/
John steele
Track: Naturally Nocturne
John Steele's recording of a new EP morphed into a full album titled Naturally Nocturnal just seven months after his debut LP arrived in December 2020.
The themes of each other's struggles being a shared experience continue throughout the album, particularly on Everybody Breaks and The Motorways are Full of Broken Hearts, with the articulate and compassionate lyrics and narratives of John Steel finding light in the darkness of everyone's vulnerabilities.
https: //johnsteele.bandcamp.com

Dora gola
Track: Flying tree
"Flying Tree" is the second single from Dora Gola's debut album, scheduled for release in 2022.
Dora explained that the track is inspired by Noya Rao aka Flying Tree.
This lively celebratory hymn draws inspiration from 90s African dance, Peruvian folk and 80s pop.
Now working permanently with Darragh Keary as a co-writer, the two have a strong vision for what they want to create. Together they evoked a tone and new direction that brings together Dora's musical and dancing influences from her native Poland and embracing Irish mythology and folklore.
doragola.bandcamp.com/

David of the Blakes
Track: The song of Milo
MUSICIAN / Songwriter David Blake with Limerick Band Brad Pitt Light Orchestra releases his solo projects under the name David of The Blakes. His delicious track 'Milo's Song' is described as a happy accident that was never meant to be a single.
While David was recording this instrumental track, his four year old son entered the session to give him a helping hand.
davidoftheblakes.bandcamp.com

Hedfuzy
Track: Autumn
Limerick rocker Hedfuzy released "Fall" in June. The track of the earworm is to find that "perfect connection between people", and when you do, you never want to let it go.
hedfuzy1.bandcamp.com

Bobsleigh bob
Track: Civil twilight
Bobsleigh Bob is a musician and music industry professional born in Dublin and based in Limerick. After many years working behind the scenes in event production, festival management, sound engineering, design and marketing, he stepped out from behind the curtain with the release of a beautifully crafted debut album titled How to Measure a Coastline.
The album's first single, 'Civil Twilight', received a lot of support on alternative radio.
bobsleighbob.bandcamp.com

Hairstyles
Track: One day, all this won't be yours either
LIMERICK songwriter / producer Daragh Dukes is releasing new music under the name Headgear.
The musician has a long history in Limrock, from the early days with They Do It With Mirrors (Setanta Records) to Headgear and Asylum Speakers on the Martha Dig Music label. He also produced "Sinners and Lost Souls", Sons of Southern Ulster's critically acclaimed second album and was part of the team that created RTE Radio's recent documentary One Digging For Fire, a memoir of his stay. in Limerick and in London with They Do It's with mirrors.
https://marthadigs.com/

Lost boys
Track: Retrospective
LIMERICK indie-pop group Lost Boys released their debut EP in February 2021.
Together for just over two years only, Peadar Storey (Guitar / Vocals), Michael Meleady (Guitar / Vocals), Patrick O'Donnell (Drums / Beats Boy) and Peter Corbett (Bass) have used this four tracks to present beautiful compositions and individual creativity to produce a diverse set of songs ranging from the initial funk of "Hindsight" to the plaintive "Sadie".