May State Must-Haves | Providence Media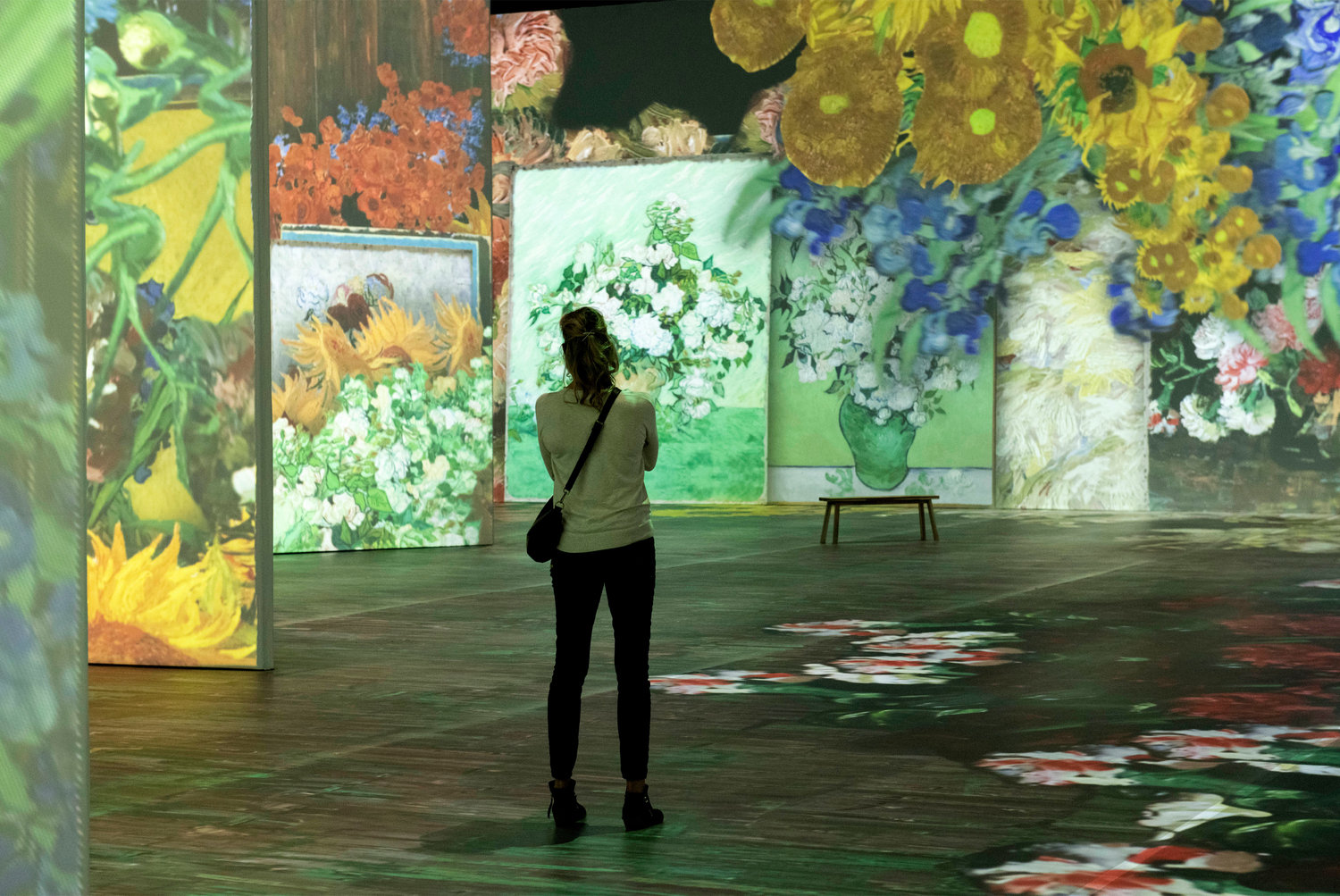 By Abbie Lamers
Until May 8: Attend the final performances of Suenoadapted from Pedro Calderón de la Barca Life is a Dream by José Rivera, about a prince imprisoned between fate and free will. Providence
Until May 15: The Handicraft Club of Providence visited Blithewold last year to paint, draw and sketch outdoors. View student and instructor results in printsan exhibition of their various engravings. Bristol
Until July 4: Presented by Hanart Culture, the Spectacular Asian Lantern returns to the Roger Williams Park Zoo, celebrating 2,000 years of tradition on an illuminated journey through interactive exhibits and delicious cuisine. Providence
1st May
Celebrate the start of the local growing season at Farm of the Four Cities with a tour of their 150 acre asparagus farm. Enjoy themed dishes prepared by chef-instructors from Johnson & Wales University. Look for
Challenge finalists can participate in the Marathon of Providence and race through historic sites in downtown Providence. Free beer, live music and a variety of vendors greet runners at the finish line.
May 2nd
Team Giusto joins forces with hospitality friends Yagi Noodles, TSK, Sup Dog Supper Club and others to Restaurants for reliefa culinary experience supporting humanitarian aid for Ukraine through World Central Kitchen. Newport
May 5-7: New York-based comedian, writer, podcaster and producer Luis J. Gomez – known for his TV appearances on the likes of Last Standing Comic and Roast battle – makes Comedy Connection laugh. Eastern Providence
May 7
Bring mom and the whole family to Mount Hope Farm for Spring Festivala day of food vendors and artisans, crafts and activities for children, a plant sale, live music by Bristol-based Jon Tyler, a raffle, and more. Bristol
Norman Bird Sanctuary hosts a one-hour guided workshop, Gardening for well-beingon cultivating self-improvement with a green thumb, covering healthy produce, mindfulness, and horticulture design. Middletown
InDowncity launches the popular Outdoor Saturdays this month with an outdoor promenade, inviting guests to enjoy all that downtown has to offer with live music, beer gardens, markets, games, food and more Again. Providence
Put on your best Derby-inspired outfit and join the Weekapaug Inn at their Kentucky Derby Viewing Party. Enjoy a Maker's Mark Mint Julep with a buffet inspired by Southern cuisine. West
Smith's Castle Celebrates Opening day with tours of the historic house museum, colonial re-enactments, a book and bake sale, plus plenty of crafts, games and music appropriate for the era for the whole family. North Kingstown
May 8
What's better than karaoke? Karaoke with a live band! Head to the Pump House, take the stage and indulge your rock star fantasy singing to their Live Karaoke. valley of peace
WrestleMania backlash is ready to bring down the roof. The Dunkin Donuts Center will host all your favorite WWE Superstars and Wrestlemania 38 spinoffs in a premium live event. Providence
Vendors fill the Tiverton Middle School Gym for a special offer Mother's Day Farmer's Market. Shop for a selection of flowers and herbs, pottery, planters, jewelry, gifts and more while sampling delicious local food.
Give to mom a special day of sweets, pastries, sandwiches and, of course, tea in the beautiful perennial garden at Mapleville Farms for their Mother's Day Garden Tea and Lunch. Burrillville
Treat yourself to a magical moment Mother's day picnic with handcrafted elixirs from Little Bitte Cocktails and Botanic Providence, and bites from Easy Entertaining and Sin Bakeryssupport the Women and Infants Hospital. Providence
May 10: Inkfish Books brings local author Ann Hood to Imago Gallery for an evening of discussion and signing copies of her latest memoir, fly girl. Part of the proceeds will go to organizations supporting Ukraine. Warren
May 13-15: You know warmer months are ahead when it's time for the Misquamicut Spring Festivala world-class carnival filled with food trucks, games, vendors, magicians, car shows and more. West
May 14: The hosts of Shaidzon Beer Co. Shakedown Streeta Grateful Dead-themed party of sipping delicious draft beers while browsing handmade goods, presented by Field of Artisans. Kingston West
May 14-15: Grab a lawn chair and head to Fort Adams State Park for the Newport Food Truck and Craft Beer Festivalwith over 30 local food trucks, dozens of craft brewers, face-offs, games and more. Newport
May 15: Wakefield Rotary children's party takes place at the South County Museum and will feature tunes from Grammy Award-winning Bill Harley, pony rides, sundaes, and more. Profits are donated to community charities.
May 16
music on the farm, a four-week interactive adventure at Pat's Pastured, kicks off. Led by Lindsay Meehan of Mary Ann Hall's Music for Children, it's sure to entertain little ones five and under and their adults. East of Greenwich
Winner of several Grammy Awards Tori Amos comes to VETS, on tour with his 16th studio album, Ocean to Oceanconsidered his most personal collection of songs since his career small earthquakes. Providence
May 17-July 8: Immerse yourself in a three-dimensional experience of more than 300 masterpieces by Vincent Van Gogh – from Starry Night to Sunflowers – to worldwide success Beyond Van Gogh: the immersive experience. Providence
May 18: casablancathe 1942 film starring the dashing Humphrey Bogart and the luminous Ingrid Bergman, plays at the United Theater as part of their Roll out the movie series screenings of classic films. West
May 20: Attention cheeseheads and cider lovers! Head to Westerly for a cheese and cider pairing event at Apple cider house and vineyard tapped with hard artisan cheese from Mystic Cheese Company. West
May 20-22: Don't miss the iconic percussion, colorful explosions, bespoke instruments and original comedy from blue man groupthe show that transformed the three bald, blue men into an international phenomenon. Providence
May 21: Two iconic New England musicians, Pete Bernhard (of The Devil Makes Three) and MorganeEve Swain (The Huntress and the Holder of Hands of RI), reunite for a special performance at crooked. Providence
May 21-22
Local florists and artists showcase their creative talent with original artwork and floral designs inspired by the historic 1810 home and gardens for Linden Place Mansion's blooming art. Bristol
Sample some of the signature New England seafood dishes at the Newport Oyster and Chowder Festival. More than 40 Rhody oyster farms sit alongside local restaurants serving seafood and craft cocktails on the Newport waterfront.
May 24: Rockabilly's flagship band Reverend Horton Heatjoined by psychobilly punk band Koffin Kats, bring their turbo mix of punk, surf, country and rock and roll to Alchemy. Providence
May 26: Bristol Warren Artistic Evening kicks off its 11th summer season, celebrating the cities' creatives with a gallery walking tour, this month focusing on special exhibits along Main and Market streets in Warren.
May 28-30: Shop over 100 artisans, dine at craft fairs and listen to live music at Pawtuxet Park for the annual event Gaspee Days Arts & Crafts Festivala longstanding Memorial Day weekend tradition. Warwick
May 29: Bring your lawn chair and enjoy a sensory concert by the Narragansett Brass Quintet, featuring music spanning four centuries, kicking off this year Music on the Hill summer concert series. Warwick