Seventh Annual Crash Car Show Scene Has Vroom To Spend | Weekend | Community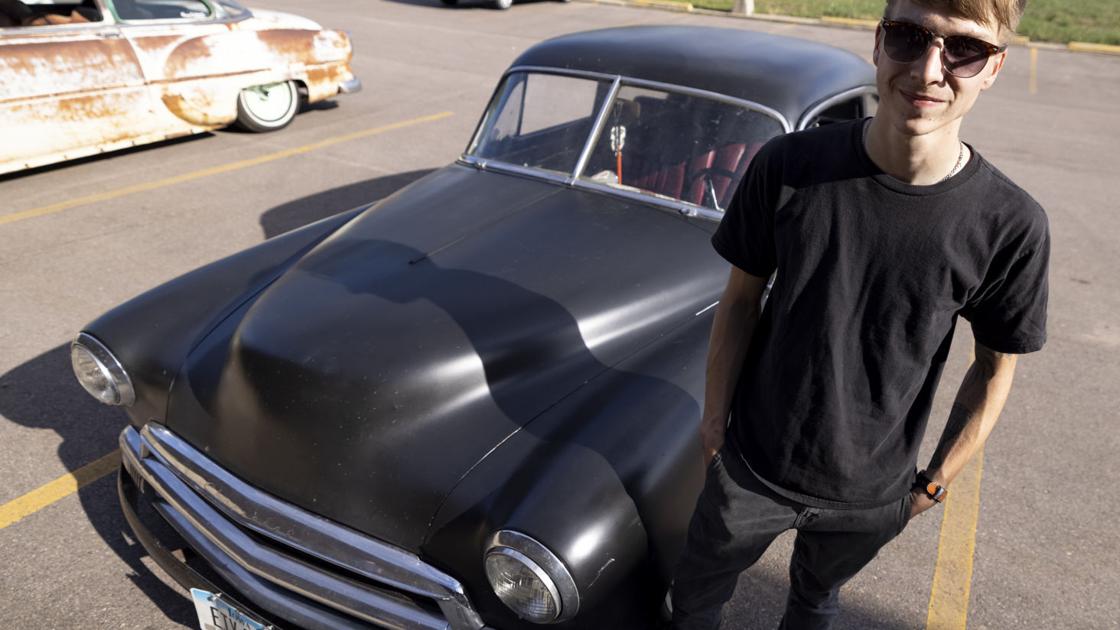 Rodney Reisdorph is really in vintage cars.
How can we tell? The 20-year-old has been enjoying refurbishing his 1951 Chevrolet Fleetline sedan since high school.
"I had the coolest ride of all at East High School," Reisdorph said with a big smile.
Another way to say he is really in old cars?
Not only does Reisdorph drive a '51 Chevy Fleetline, but he has the exact same model tattooed on his stomach.
Perhaps this obsession with mid-20th century automobiles runs through Reisdorph's family.
His father, also named Rodney Reisdorph, is the proud owner of a 1953 Chevrolet 210, which the eldest Reisdorph also spent years restoring.
"I put my son in the cars," said Reisdorph, the father. "And my family loved cars too."
What better way to show off cool vintage rides than at a car show?
Both Reisdorphs are involved in the seventh annual Scene of the Crash Rockabilly / Psychobilly Car Show, which takes place July 16-17 at the Dakota / Thurston County Fairgrounds, 1527 Stable Drive.
In addition to showing off post-WWII-era cars, Scene of the Crash will feature mini-bike rides, motorcycle races, kids' activities and a Bettie Page-style pin-up contest, as well as live music by the Krank Daddies, StrawBilly and Big Red Rawkit Riot for your rockabilly enjoyment.