Why We'll Never See a House of 1,000 Extended Cut Corpses, According to Rob Zombie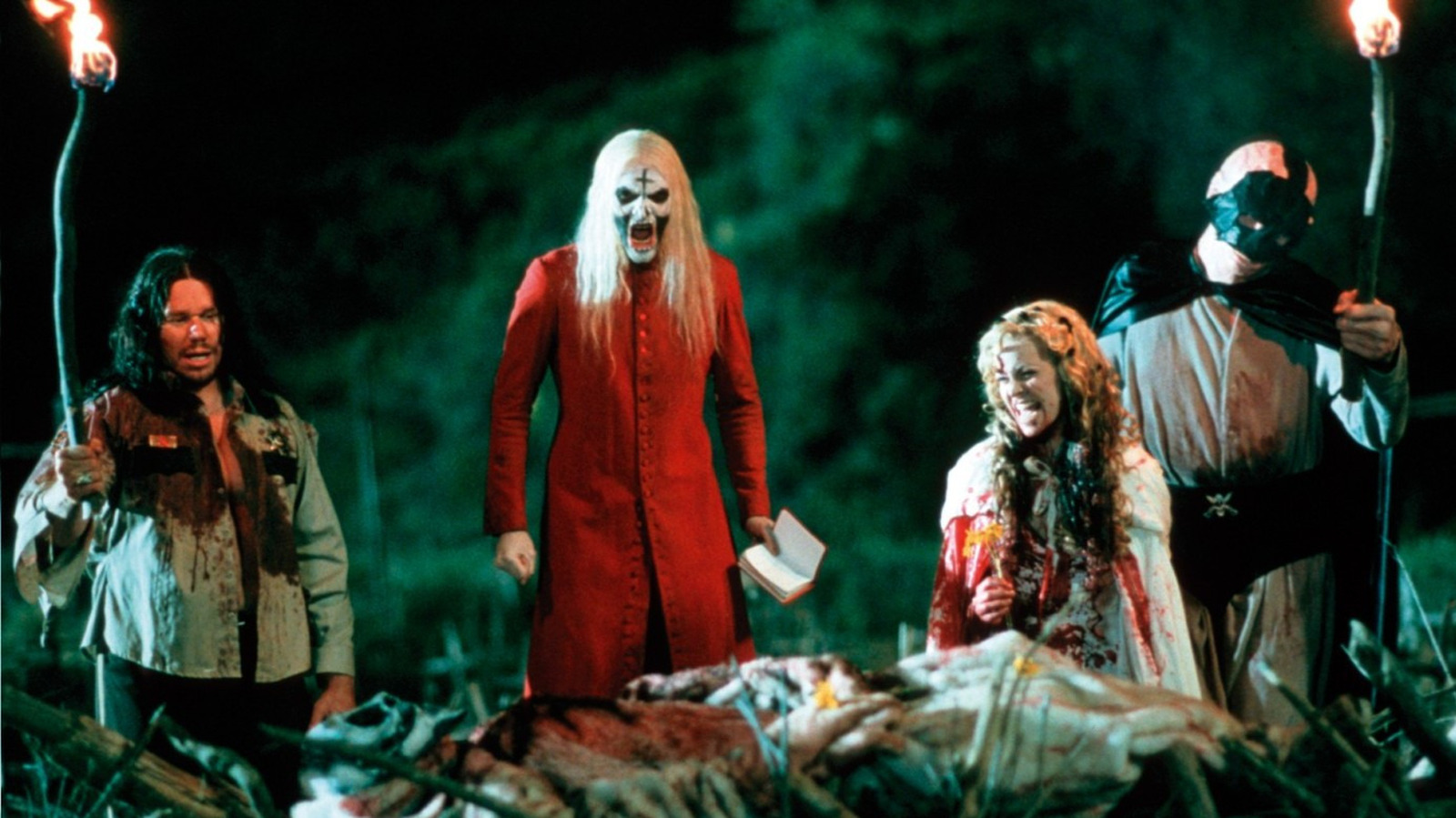 So, while the film is making its way into the pop culture consciousness, no director's cut ever occurs for "House of 1000 Corpses." But what was in that lost sequence, anyway? Especially a lot of gore. When Universal caught wind of Zombie's film's seriousness, they shelved it, fearing an NC-17 rating. Then it went to MGM before finally landing at Lionsgate where cuts were made to fit a hard-R rating.
Lost among the studio clutter was a foul ending for convict Jerry Goldsmith. While the film sent him to Dr. Satan's operating table, actor Chris Hardwick confirms in a 2017 Facebook post that his character originally suffered "a different but gruesome end" before Universal no longer shell out money for Zombie to actually show Dr. Satan. This ending sees Hardwick's Goldsmith devoured by zombies.
Not that death by slow vivisection is better than being a human charcuterie board.
An interview with Slasherama reveals that Otis (Bill Moseley) has spent more time with Bill Hudley (Rainn Wilson) than the theatrical shows; the torture sequence that led to Hudley's debut as "Fishboy" lasted several agonizing minutes. Bonus: The "House of 1000 Corpses" audio commentary claims that the Fishboy sequence wasn't even filmed before Universal rejected the film. Other cut footage includes extended scenes with the tourists (cut for length) and the entire circumcision of the b-movie queen Jeanne Carmen as "Miss Bunny", a dead animal puppeteer with a show "like a 'Pee-wee's Playhouse'" made even more tragic by the death of Carmen in 2007.
As with all lost heartbreak stories, it seems fans have been robbed through a series of unfortunate events.